Alumni are the strength of this school and we have many that have taken paths to become educators, doctors, politicians, lawyers, construction workers, attendants, secretaries, and the likes. Saxons are everywhere and we want to hear your story.
Each September ASB gears up for Homecoming and we have a long standing tradition that the teachers do a lip sync in the Gym for the students before the big game. This has become quite a showstopper and we have acts that his every genre of music from Latin Rock to Rap.
As we look over Loara's rich History there are some really big musicians that have stamped their mark on the broader stage. This blog post is to them ... those that have rocked, keep rocking and will rock. I apologize in advance if anyone is forgotten in this list, we will update as information is given. Any additions please email to me here.


The Tim & Jeff Buckley Legacy
Jeff Buckley - Grace
Tim Buckley
Jeff's father
Tim Buckley
made a name for himself in folk
music and was also a Saxon for a short time.
In 1965 during French class at Loara High School, Buckley met Mary Guibert, one grade his junior and his soon to be wife.
Other Saxons he
collaborated with
Larry Beckett
and
Jim Fielder
. Early on in all of their careers.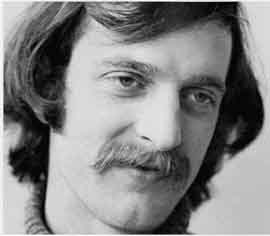 Jim Fielder
Jim Fielder
had a role with several major 1960s Californian rock acts before settling into the one which brought him the most recognition, as the bass player for
Blood, Sweat & Tears
during their most popular years. In the mid-'60s,
Fielder
was bass player in
the Bohemians
, whose lead singer was
Tim Buckley
. As a result of
Fielder
meeting
Mothers of Invention
drummer
Jimmy Carl Black
,
the Bohemians
were introduced to
Mothers
' manager
Herbie Cohen
, who also took on
the Bohemians
.
the Bohemians
made demos that attracted the interest of
Jac Holzman
at Elektra Records, but Elektra wanted
Buckley
as a solo artist, not with
the Bohemians
. There were no hard feelings, and in fact,
Fielder
plays some of the bass on
Buckley
's first pair of Elektra LPs,
Tim Buckley
and
Goodbye and Hello
. (
http://www.allmusic.com
)
Tim Buckley
's records,
Larry Beckett
was one of the cult singer/songwriter's most important creative colleagues, co-writing much of
Buckley
's best material.
Buckley
and
Beckett
started writing together in the mid-'60s, when both were teenagers in the Southern Californian group
the Bohemians
, in which
Beckett
played drums.
the Bohemians
also included bassist
Jim Fielder
(later to play on records by
Buckley
and
Buffalo Springfield
, and as a full member of
Blood, Sweat & Tears
), and got as far as making a demo that was instrumental in catching the attention of Elektra Records. Elektra, however, was interested in working with
Tim Buckley
as a solo artist, and not with
the Bohemians
as a band.
Beckett
, nonetheless, was closely involved with the making of
Buckley
's first couple of LPs, both as frequent songwriting collaborator and as an associate whose input into arrangements and recording was accepted in the studio. (
http://www.allmusic.com
)
No Doubt - Tragic Kingdom
Gwen Stefani
When it comes to commercial success,
No Doubt
and
Gwen Stefani
take the title.
With the return of the punks in the mid-'90s came a resurgence of their slightly more commercial rivals, new wave bands.
No Doubt
found a niche as a new wave/ska band, on the strength of vocalist
Gwen Stefani
's persona -- alternately an embrace of little-girl-lost innocence and riot grrrl feminism -- exemplified on the band's breakout single, "Just a Girl."
Formed in early 1987 as a ska band inspired by
Madness
, the lineup of
No Doubt
initially comprised
John Spence
,
Gwen Stefani
, and her brother
Eric
. While playing the party-band circuit around Anaheim, the trio picked up bassist
Tony Kanal
, born in India but raised in Great Britain and the U.S. Hardened by the suicide of
Spence
in December 1987,
No Doubt
nevertheless continued;
Gwen
became the lone vocalist and the group added guitarist
Tom Dumont
and drummer
Adrian Young
(Katella Graduate). (
http://www.allmusic.com
)
Eric Stefani
Their Tragic Kingdom album brought them off Mells Lane in Anaheim and landed them a career that has made them all household names. When the band began
Gwen Stefani
started off as the back up singer, and through it's History moved to center stance.
Eric Stefani
with other original members began the band while attending Loara High School.
Following Tragic Kingdom, Eric pulled himself out of the band and moved on to other artistic endeavors, he has drawn for
The Simpsons
, written children books, plays his accordion and lives here in Southern California. You can see his art at
http://ericstefanimusic.blogspot.com/
Save Ferris
Following in the footsteps of No Doubt they took a spin in the limelight.
Save Ferris
was originally formed as a ska-punk band named Los Pantelones. After the group broke up in 1995, guitarist
Brian Mashburn
and saxophone player
Eric Zamora
began writing songs, together with former bandmates
Bill Uechi
(bass) and José Castellaños (trumpeter). The quartet from Loara later recruited drummer Mark Harismendy, vocalist
Monique Powell
and trombone player
T-Bone Willy
.
Starpool
Save Ferris's popularity dwindled when they turned from Ska and moved more mainstream. They have once again resurrected themselves into the current ska band
Starpool
which combines former lead singer of No Doubt and the band of Save Ferris.
David Diggs
David Diggs
(70) received distinction when "Billboard" rated him one of the top three New Jazz Artists in 1985.